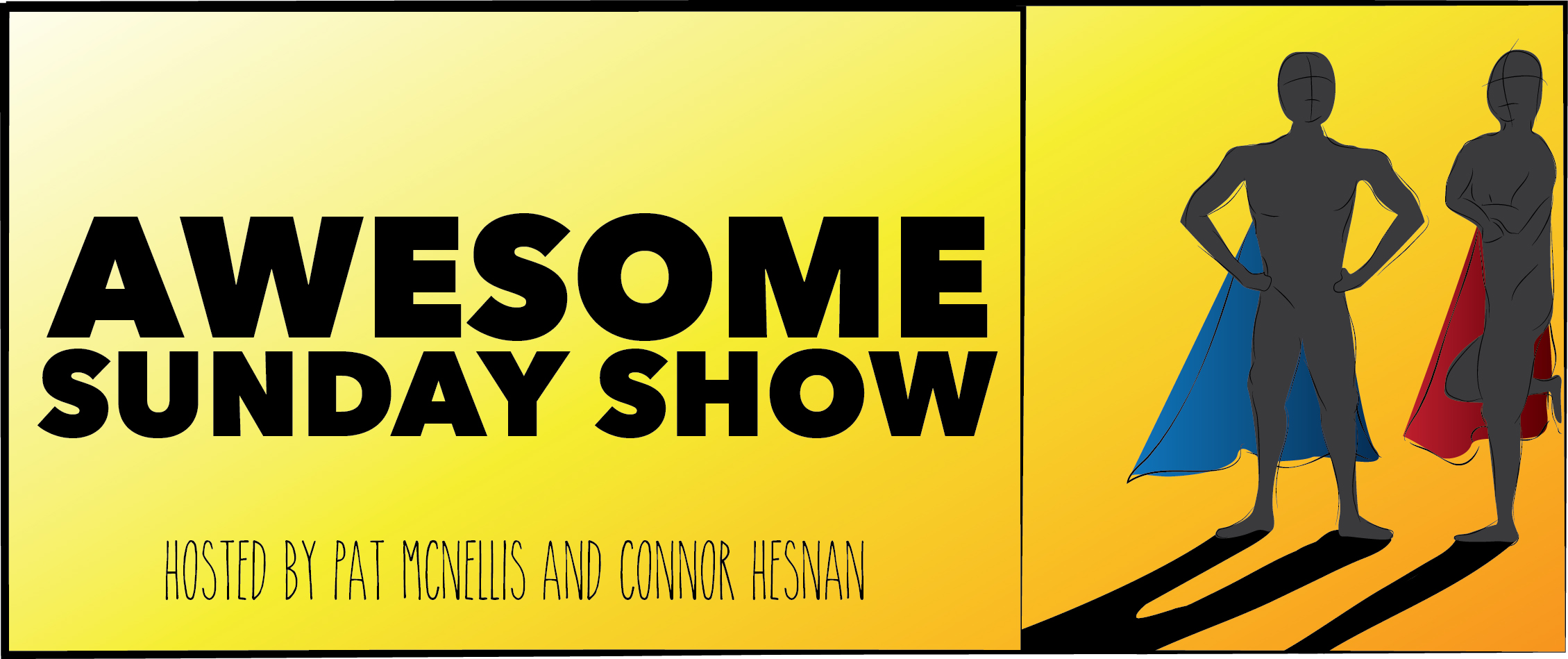 In this episode we recommend horror movies on Netflix that we think are good and/or entertaining. Let us know which ones you recommend!
This episode is sponsored by Loot Crate. Go to TRYLOOTCRATE.COM/AWESOME and enter the code bridge10 to receive 10% off a new subscription. This episode was brought to you by Gamefly. Go to HTTP://GAMEFLYOFFER.COM/AWESOME to sign up for a premium 30-Day trial for FREE.
We started a fundraiser for NAMI, the National Alliance on Mental Health. You can donate here http://bit.ly/2rizwfN.
You can support us and earn exclusive rewards on Patreon here https://www.patreon.com/awesomesundayshow or you can go to http://www.patron.podbean.com/awesomesundayshow.
Get a t-shirt, you know you want to.
http://www.AwesomeSundayShow.com/tshirts.
Like us on Facebook: https://www.facebook.com/AwesomeSundayShow
Follow us on Twitter https://twitter.com/AwesomeSunShow
Download episodes on iTunes: http://apple.co/1OYauIw
Download episodes on Google Play: http://bit.ly/2bAPkUU
Listen to them on PodBean: http://bit.ly/1GaTk51
And listen to them on YouTube: http://bit.ly/1GrhNTV