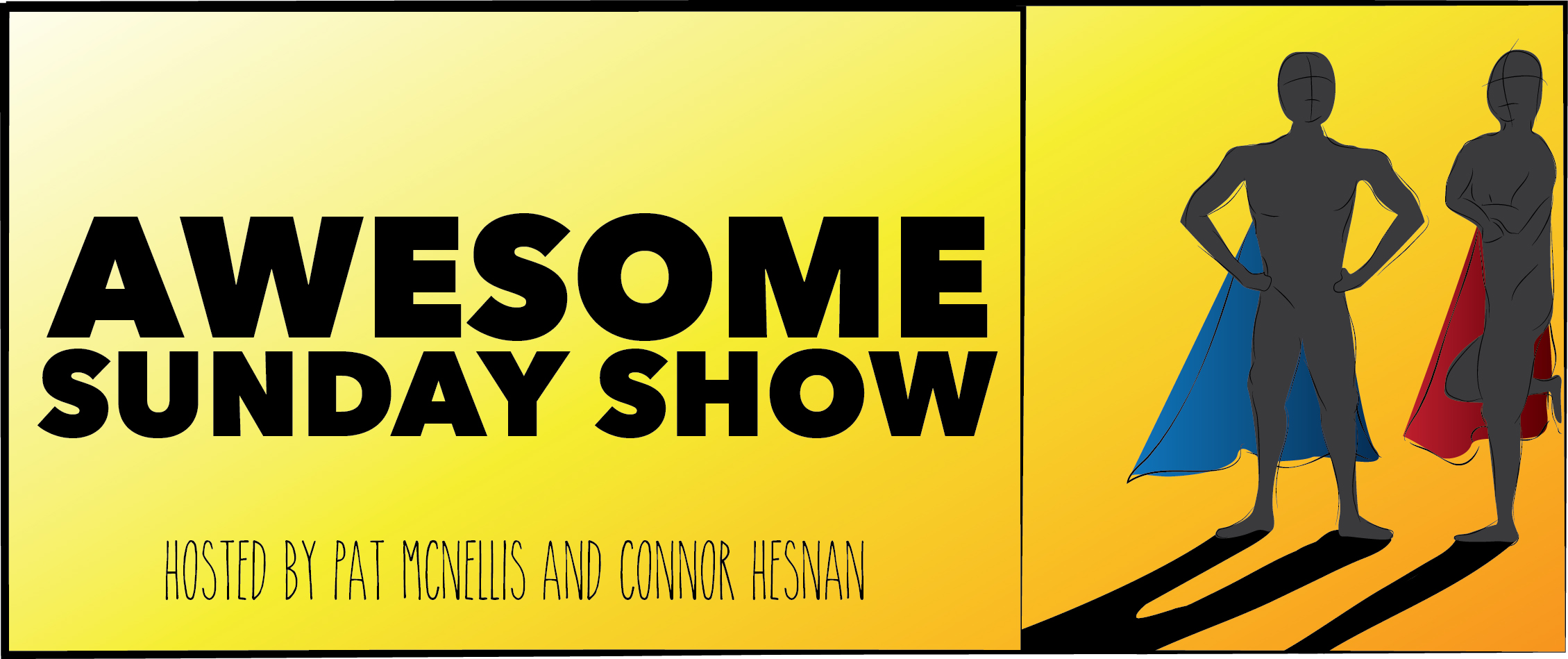 We're finally talking about the latest The Last Jedi and Black Panther trailers. Let us know what you thought of them and if you have any theories!
This episode is sponsored by Loot Crate. Go to TRYLOOTCRATE.COM/AWESOME and enter the code bridge10 to receive 10% off a new subscription. This episode was brought to you by Gamefly. Go to HTTP://GAMEFLYOFFER.COM/AWESOME to sign up for a premium 30-Day trial for FREE.
We started a fundraiser for NAMI, the National Alliance on Mental Health. You can donate here http://bit.ly/2rizwfN.
You can support us and earn exclusive rewards on Patreon here https://www.patreon.com/awesomesundayshow or you can go to http://www.patron.podbean.com/awesomesundayshow.
Get a t-shirt, you know you want to.
http://www.AwesomeSundayShow.com/tshirts.
Like us on Facebook: https://www.facebook.com/AwesomeSundayShow
Follow us on Twitter https://twitter.com/AwesomeSunShow
Download episodes on iTunes: http://apple.co/1OYauIw
Download episodes on Google Play: http://bit.ly/2bAPkUU
Listen to them on PodBean: http://bit.ly/1GaTk51
And listen to them on YouTube: http://bit.ly/1GrhNTV